Jobber Fuels Our Consistent, Passionate Cleaning
24/7 CLEANING REQUESTS
We make it easy to request and manage residential and commercial cleaning requests. Simply log onto the platform with your job and available dates for faster service and turnaround times.
ACCOUNTABLE INSPECTION RESULTS
Our cleaning teams log all the items accomplished to ensure your home or facility becomes a healthy space. Jobber brings transparency and accountability so you can rely on our passionate service.
PAY INVOICES WITHOUT THE HASSLE
Jump online and complete your cleaning transaction seamlessly on your business or personal devices. We'll send you the receipt for recordkeeping on a safe and trustworthy platform.
INSTANT-ACCESS SELF-SERVE PORTAL
Jobber shows all previous jobs, quotes, technician information, and more at your fingertips. Rather than wait, get everything you need to have confidence that we're delivering the highest quality work.
Powering Excellent Customer Service with Jobber
Jobber does more than schedule clients: it's a powerful interface that boosts our real-life customer service.
We'll get you started over the phone and keep up consistently to ensure your spaces are healthy. And you can watch the process unfold and obtain more jobs and assistance with the platform.
Our team is proud to use Jobber on a daily basis to ensure more healthy spaces in California than ever before.
Just talk to our smiling customers to see why they're satisfied with this seamless online hub. You can schedule and watch cleaning jobs from start to finish with full confidence.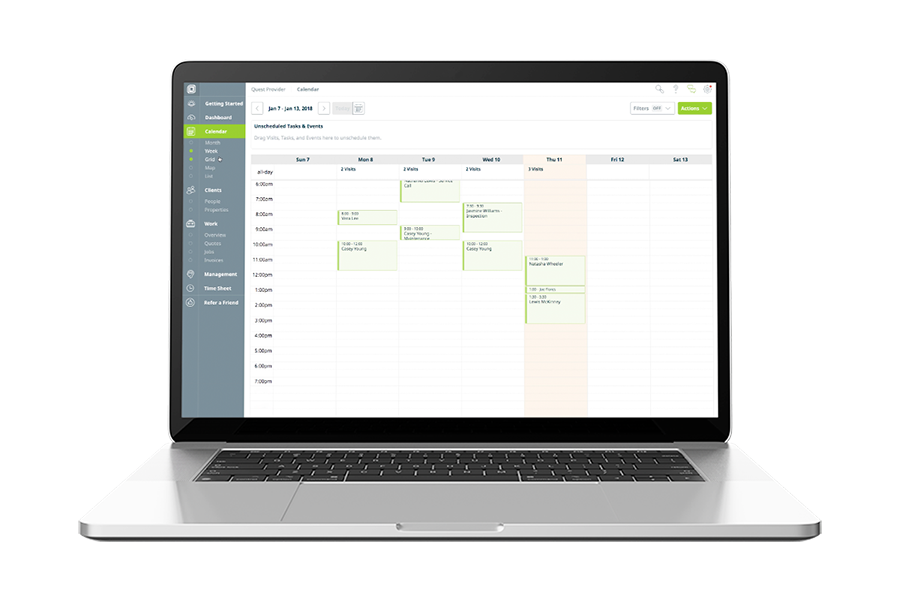 Questions about Jobber and how we use it to clean your home or facility with higher standards? Ask us today and our cleaning support will return your call shortly.