President and Chief Executive Officer
Leading with Purpose, Passion and Vision for Success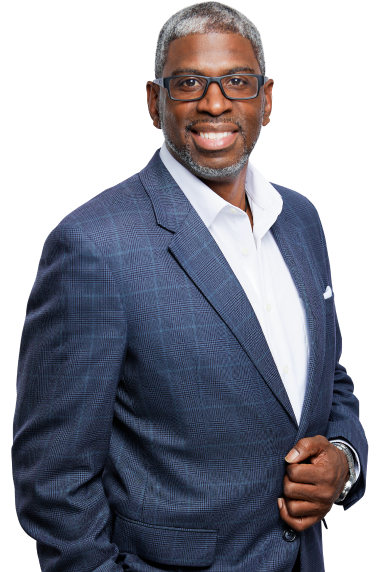 Dereck E. Moore is the President and Chief Executive Officer of Building Maintenance of Tomorrow, a company that he established and swiftly grew to seven figures in revenue. He is an inspirational leader, focused executive, community development advocate, and committed mentor. Known for his honesty and service, he is a trusted advisor and business partner.
Ensuring quality operations, strategic business development, and profitability are natural, ongoing functions of his role. His excitement especially emerges, though, when his company employs hundreds of men and women to meet business needs, when he develops programs that energize and incent them, and when he finds new opportunities to increase sustainability through green products and services.
He honors his faith. He is a dedicated father. He seeks and tells the truth. He acts with integrity. He is grateful to all his teachers and mentors. He is intensely excited about all that is yet to come. His favorite quote is from L. Ron Hubbard: "The best way to predict the future is to create it."
The Cleaning Technician Training Guide
Dereck E. Moore has written the first book of its kind that meets today's safety environment and health challenges. COVID-19 and its variants ushered in critical and necessary changes and techniques in sanitation and disinfection. The Cleaning Technician Training Guide provides an edge over the traditional method of cleaning for professionals.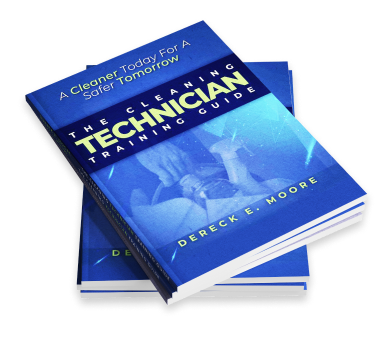 Professionalism
for janitorial technicians
The new way of selecting cleaning products
The best practice for janitorial technicians
How to become an efficient cleaner
Effective cleaning of office interiors
The proper way to clean restrooms
Insight on professional carpet cleaning
Professional floor maintenance
Stripping and waxing floors
Safety for janitorial technicians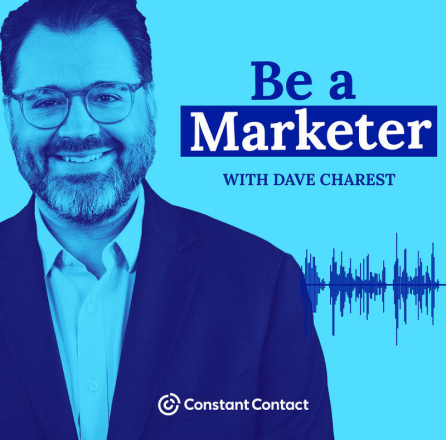 Faith, Integrity, Impact, and Abundance


- Be A Marketer
Tune in to this episode of Be A Marketer to hear Dereck talk with host Dave Charest, Director of Small Business Success at Constant Contact. They discuss coaching, spreading the word, providing stellar customer service, and leading with values.
"To win any type of game, you have to have the right team, the right teammates, and the right coach. There is somebody that knows more than you that can tell you a better way to do it. And you need to follow the script — they can put the blueprint together. But when it's time to go play on the field, then you go out there and do your job, and get it done. And as long as we're in sync, we have an opportunity to win."
– Dereck E. Moore